Welcome to our new weekly update!
Hi there, 
Welcome to our set of weekly facts to consider over the weekend. Every Friday we put together a set of observations from the research and work we are doing to support the response to COVID-19. This week we are are using a different platform to share our news so you might spot one or two differences and it should be much easier to share with others - so please do!
It's been another week of great news, so let's dive right in!  
💪 A huge congratulations to the Top 30 finalists for the COVIDaction Resilient Health Systems innovation call! This selection represents 5% of the overall submissions, so competition has been hot for these places and we love that there has been such an amazing response.  

🚑 The RHS Top 30 is an incredibly broad and brilliant set of innovations. The range is enormous, which makes the task even harder to choose between such different technologies. Check out the maps in our article to find out about the integration of drones into public health transport solutions, mobile apps to support all sorts of health areas including the work of pan-African medical specialists, telehealth consultants and those needing to make informed managerial decisions.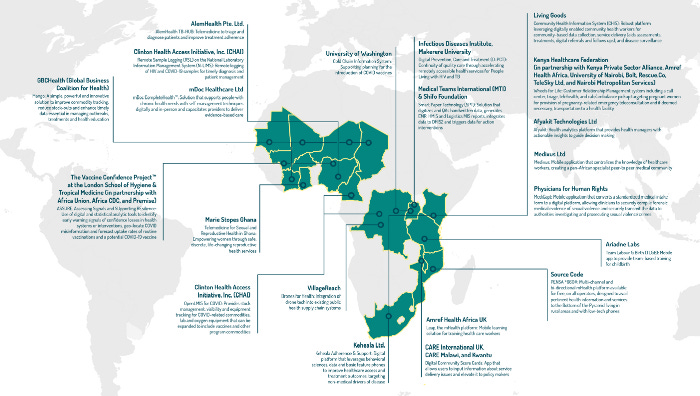 💓 We also want to share a huge show of appreciation for the strategic advisors and independent expert evaluators. Without these people giving us their time and sharing their expertise, we would be climbing a big mountain alone to manage the Resilient Health Systems call. Meet the people who have brought their insights to the Top 30 list.
💸  Good news for Local Production & Local Solutions - the first three innovations have been officially funded! We gave you a sneak preview last week about Garbage in Value Out (GIVO) of Nigeria, Global Auto Systems in Uganda, and Gaani of South Sudan and now we are delighted to share that this is all confirmed! We're so happy to be able to offer funding and support to these incredible projects that respond to the COVID-19 pandemic in such different ways.  
💥 We're also excited to share that we have two new investments via the LPLS call. We'll be supporting Zener Technologies and the Safe Motherhood Alliance. Next week you'll be able to read a full write up on the organisations and how we will be working together.
Don't forget you can share our newsletter far and wide with anyone you think would like to hear from us and you can also find longer reads and announcements via our Medium publication so you can be sure to get the latest news as soon as it appears online. 
Have a great weekend, 
Alex