An amazingly active October round up
Hello there,
Welcome to the latest update from the COVIDaction team! Those who know us well will have spotted we're a pretty flexible bunch of people, we learn, we change, we adapt and our news updates are no exception.
Rather than running with a weekly, we're changing pace again to send you the best updates when we have them. Like a neuron, we fill up with our good news and fire when we're full to the brim with exciting things to share. We hope you enjoy reading!
🌍 How do you find and support innovation in harder to reach places? With talented scouts of course! Meet Osasenaga Enogieru, one of the AfriLabs scouts in Nigeria who engages with grassroots communities that are using their tech know-how to respond to the pandemic and watch our interview with Lusanda Magwape who shares her key insights after scouting in Cameroon.
✨ Rejoice! - Nine innovations have been chosen for financial support, technical assistance and peer learning under the Resilient Health Systems call. Who are they and what brilliance are they developing? Find out in our post about these exciting innovators.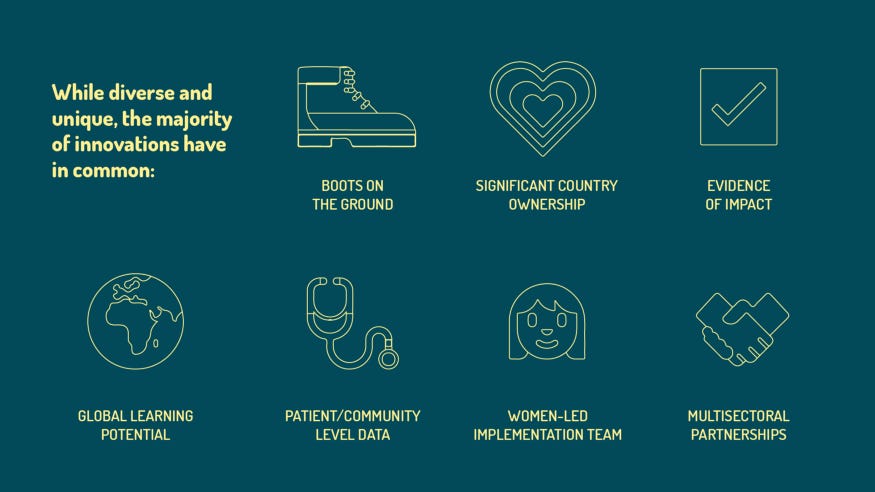 📹 The COVIDaction team has been out spreading the good word in safely socially-distanced presentations.
The wonderful Siobhan Green (Data co-lead) joined an epic video meeting to mark the public release of the code and documentation of OCHA's predictive model for COVID-19 spread and mitigation in countries with humanitarian crises. Watch the session here.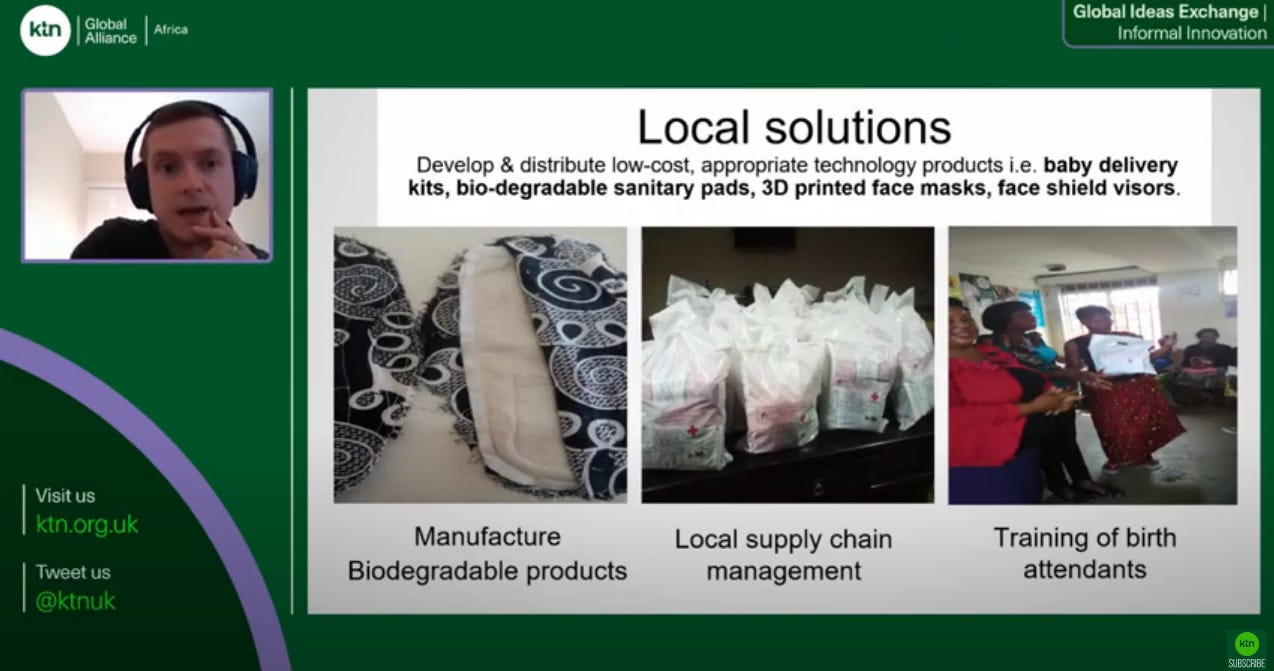 📚 As ever we like to keep an eye on what's being published in our field and share these links for others to enjoy. Further reading:
That wraps up our update for this edition. Don't forget you can share our newsletter with anyone you think would like to hear from us. You can also follow our Medium publication and Twitter to be sure you get the latest news as soon as it is published.
Have a great weekend and we'll be in touch with another update very soon!
The COVIDaction Team